To be honest, there has been a gap or permit me to say discrimination among Android users and iPhone users. This is very rampant in Nigeria. Everyone who uses an iPhone is considered a rich man. A friend of mine once told me that he can never buy an iPhone because he believes people will stop helping him.
Let's be on a more serious note, can you help out a friend of yours Who uses probably iPhone 11 when in need of a recharge card? The issue atimes with iPhone users is the fact that only a few can maintain Using the phone.The truth is there's nothing wrong helping a friend using an iPhone out but because of our mentality which has considered them to be kind of rich since they could afford one. Another discovery of mine is that the moment you start using an iPhone, it's actually difficult to come back to Android phones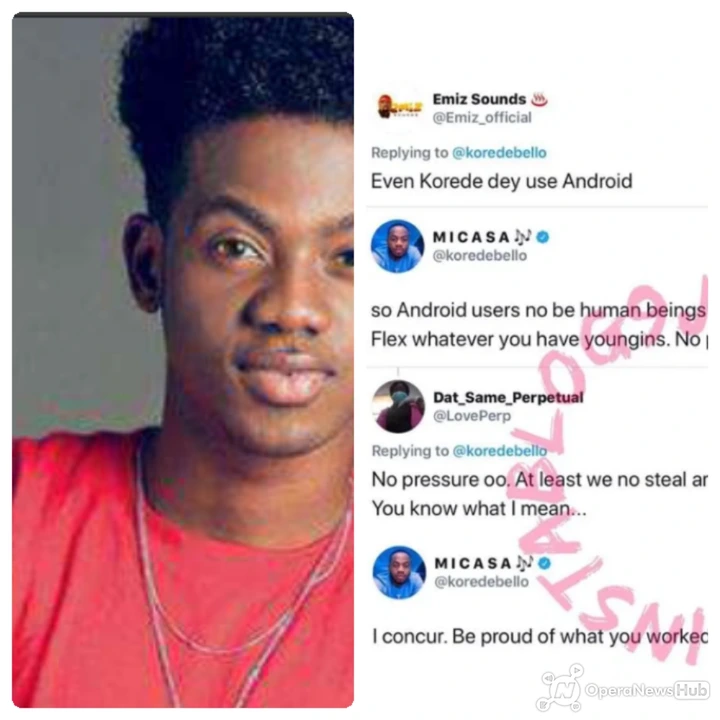 Let's not be mistaken, some youths use it because of their work and probably since they can afford it. However, most youths go too far just to purchase an iPhone. Do we remember the amount of ladies who lost their pride because of iPhone 6 then? Now the iPhone 6 is as cheap as normal Android phones.
Twitter recently added voice note to make Twitter more interesting. However, it was only restricted to iPhones only and Twitter users have taken to Twitter to complain about this. Let's be honest, some Samsung phones are far better than iPhones but iPhones uses ios which makes it unique.
Someone Mocked Korede Bello that he uses an Android phone . He asked if Android users too aren't Humans.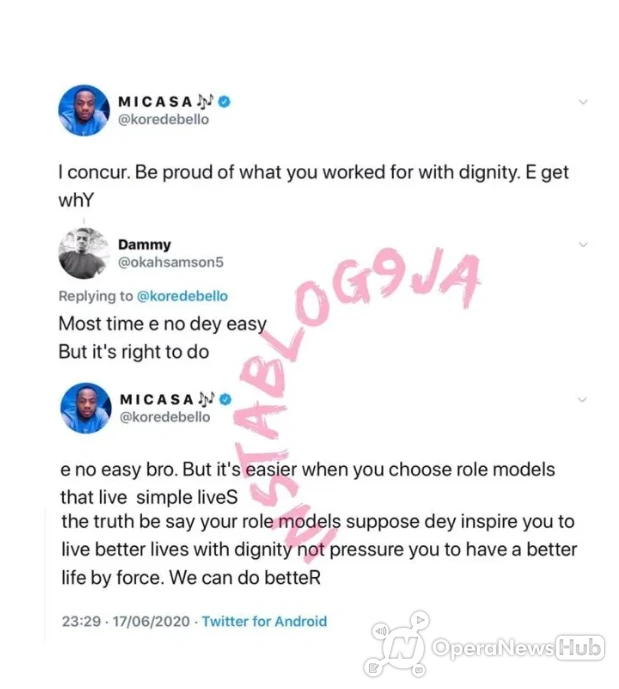 He stated that youths should be proud of what they worked for with dignity. I believe he really is a definition of not living a fake life. It is better being who you are than pretending to be who you are not.
COMMRADIC 🆎 NSO NSO