Uproar broke out on Facebook late Monday night as the chat feature of the social media platform went blank for about five (5) minutes.
A user of the platform, EdidiongAbasi Right took to his timeline to complain of "empty chats". He wrote:
"Please what's happening to my FB chats? Mbok. Empty chats 😭.
Please for any urgent message chat me WhatsApp or call.
Meanwhile,. is this how everyone is seeing theirs? Maybe system upgrade?"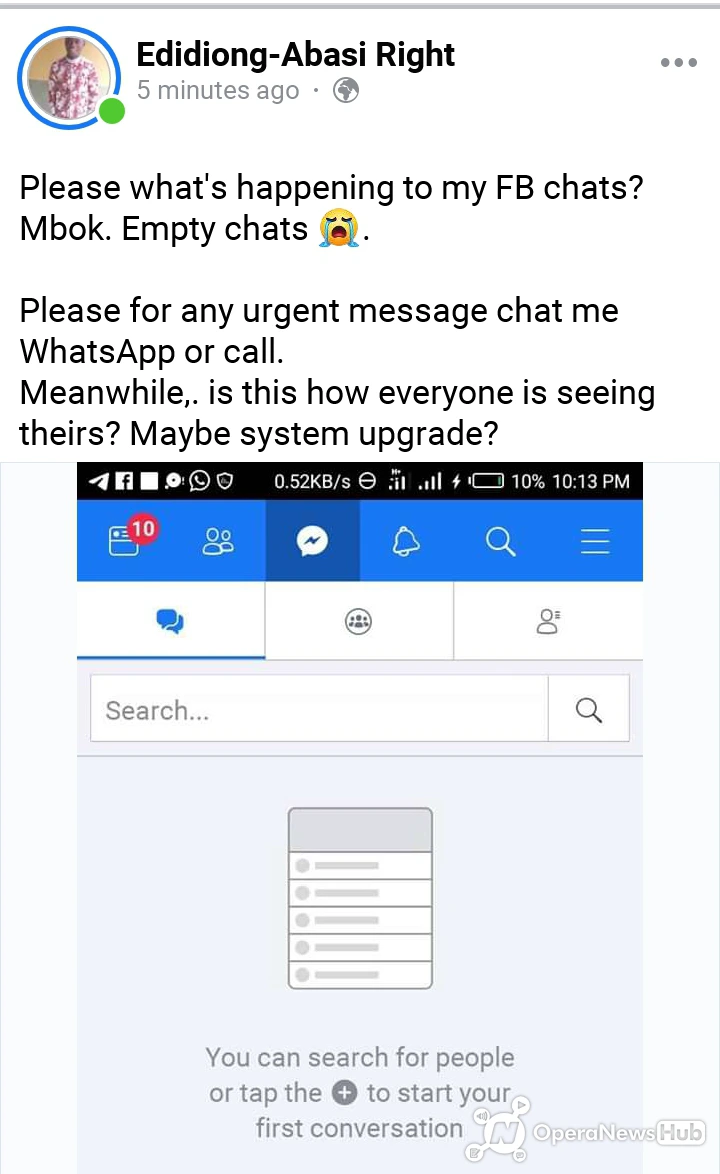 Another facebook user, Iboro William affirmed this system bug by stating that he is having a similar experience. He however advised users of the platform to use Messenger at the moment to access their chats. He went further to state that the bug is as a result of upgrades at the back-end and would be restored.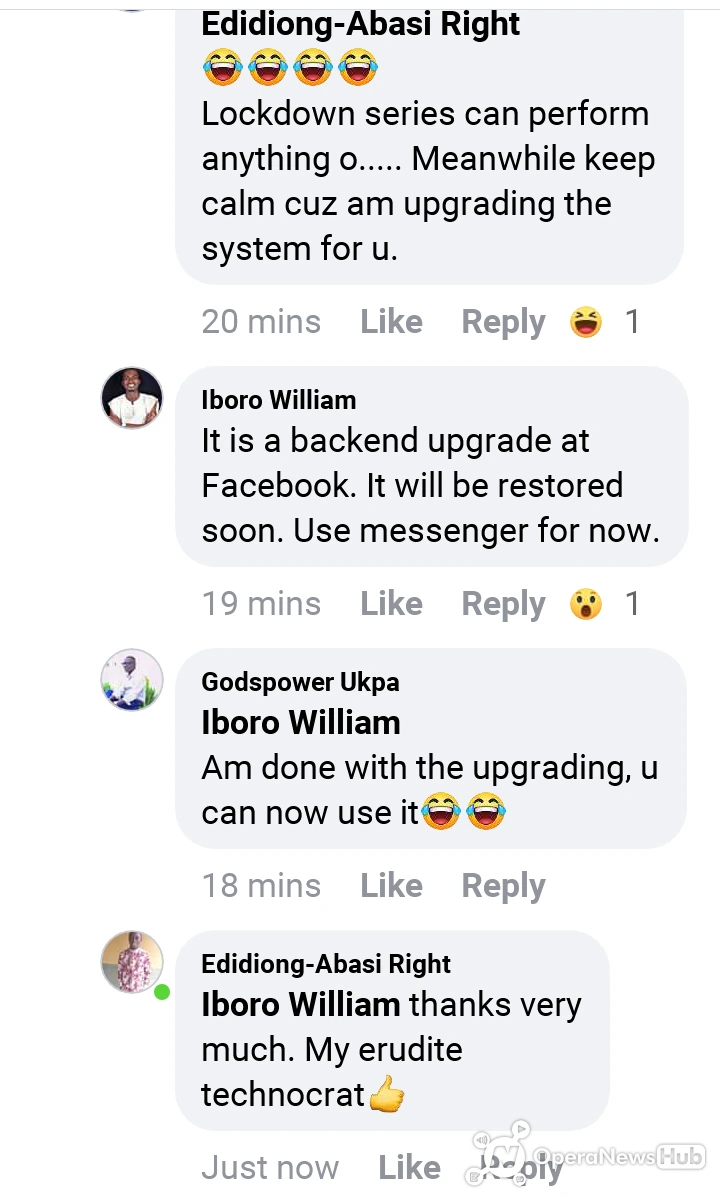 Recall that this is not the first time Facebook is having technical difficulties.
Are you having this experience too? Kindly share in the comment box below.
COMMRADIC 🆎 NSO NSO