I believe everyone is aware of the course of the delay in releasing of JAMB cut off marks as well as Post UTME Registration. The global pandemic, Covid-19 has made everything stagnant but as it stands now there is hope for all that wrote JAMB 2020 and is expecting to be admitted to their choice of institutions. SEE THE JAMB CUT OFF MARK 2020 BELOW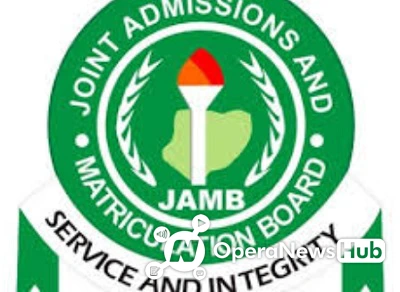 Latest Information on JAMB Cut-off Mark 2020
According to the new development as regards to the 2020 JAMB cut off mark, the Board has scheduled to hold a meeting on policy, JAMB CUT OFF MARK and 2020 ADMISSION GUIDELINES
It reads "The meeting, in addition to other deliberations, would take a stand on concessional and acceptable minimum admissions standards (JAMB Cut off Mark) to be applied in all admissions to be undertaken by all tertiary institutions in Nigeria," The 2020 policy meeting will hold virtually according to the Board head.
The Agreed Cut Off Mark for JAMB 2020
The Joint Admission and Matriculation Board JAMB releases the CUT OFF MARK of any concluded JAMB examination after the examination has been concluded. According to the previous JAMB cut off mark, it is done by accumulating all the marks of the students / candidates to get the average of all the scores, before releasing the cut off mark for the year.
Also the cut off mark for the year is set by the performance of the candidates in that year's examination, if the performance of the JAMB is low, definitely the cut off mark for that year will be reduced to the lowest minimum, likewise the performance of the student is high, the JAMB cut off mark for that year will be high.
In 2014 – 2016, the JAMB cut off was slashed from 200 to 180 NATIONAL CUT OFF MARK.
In 2017 which we taught that the cut off mark will be retained, it was then slashed down from 180 to 120 national cut of mark, polytechnics and colleges of education at 100, while that of innovative enterprising institutes was at 110.
1n 2018 – 2019 the cut off mark was then reduced again to 120 national cut off mark.
So from past years, we can deduce that the jamb 2020 cut off mark might be between 120-160 UTME Score.
Jamb Cut off Mark 2020 Latest News Update for Post UTME
Every school most at times set their cut off mark for their candidates. School University of Benin (UNIBEN) may not likely reduce their cut off mark as they would maintain 200 as usual. Other major universities highly recognized may still not go as low as below 180.
Also, there are some courses that even if the cut off mark is generalized, those courses would not still change, for instance, medicine and surgery, law, engineering, nursing etc. If your score is low to an extent, kindly do change of course to a lower course or Click Here to see other vital suggestions.
How to be updated once the decision if finally made
Kindly LIKE and FOLLOW us
COMMRADIC 🆎 NSO NSO