It was a hue and cry of brilliant minds, great students, that rented the news space yesterday night, when the top ten best performing candidates in these year's unified tertiary matriculation exams UTME were finally announced although lately.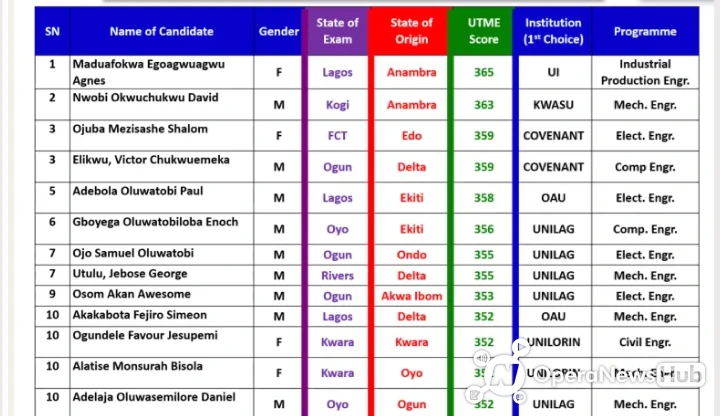 The candidates were all engineering course aspiring candidates, the reason for their supersonic performance isn't hard to get, these year's exam favoured some people and failed some people and as well the mathematical aspect of the exam was really simple for whoever knows the intricacies of the indispensable subject.
However based on the above, you may begin to wonder and ponder that a candidate who could score up to 365 in an examination that wrecks many candidates yearly, what could stop such a candidate from gaining admission to any school of her choice and study any course of her choice.
As can be seen on the list, the highest scoring candidate is Maduafokwa Egoagwuagwu Agnes and the following are factors that may make her end up rewriting the important qualifying examination
SSCE result
This is the mainly known force capable of millitating against her dream school and course.
One known nature of the admission process in Nigeria is that no matter how excellent your performance is, without the SSCE result you're going nowhere.
Quite sadly, these year's best candidate registered with awaiting result AR and with WAEC and NECO examinations currently on hold and admissions expected to start by August this year, she may not be opportuned to upload her o level result which may end up marring her admission chances.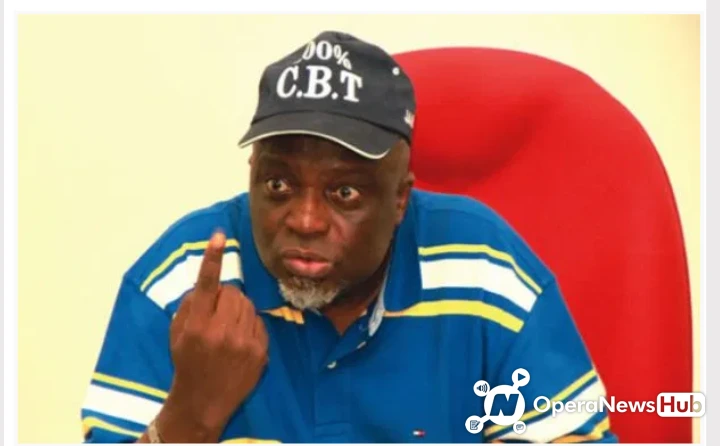 This is seriously pathetic and worthy of pity and it'll be really great if her and other candidates who may suffer such fate be admitted pending the release of their results as she may be unable to perform up to this level anymore .
Unfortunately, I doubt the above because if you could remember last year a candidate of law, Yusuf Firdaouz—awari was denied admission into the university of ilorin because she was unable to upload her mathematics result, despite uploading all other subjects, the school insisted and the rest as we all know is now history.
Gloomy is also the fact that the minister of state for education and the jamb registrar has agreed to give priority to candidates with previous SSCE results for the admission process.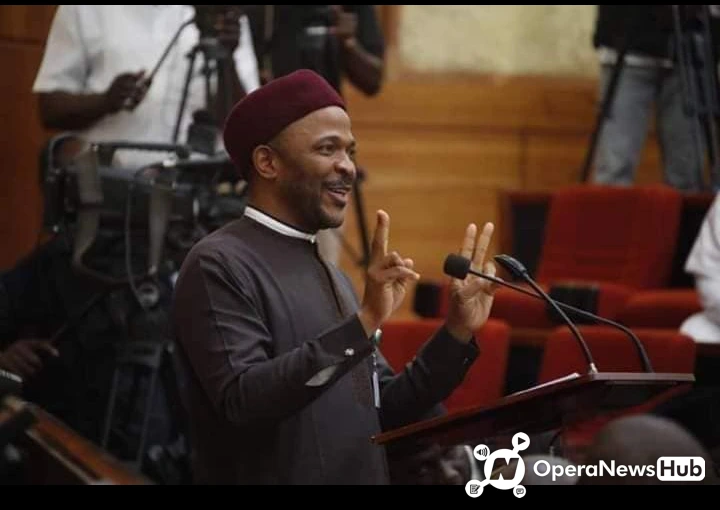 Going forward a candidate of medicine and surgery in the University of Abuja (name forgotten) was denied admission under the same condition, despite scoring 323 in the yearly examination.
This and lots more are indicators that despite her huge score Agnes may be a victim of these high score, no admission syndrome .
But this will be a huge slap on her face if she finally misses out of this year's admission or what's your own opinion.
Let's interact in the comment section and please don't forget to share.
COMMRADIC 🆎 NSO NSO