Kemi Olunloyo disowns Naira Marley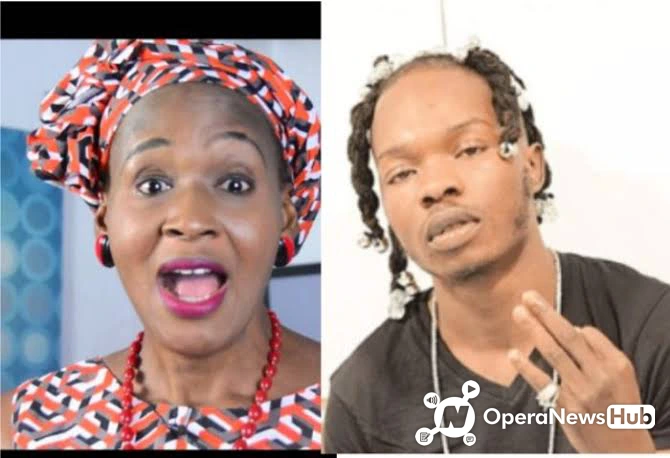 Kemi Olunloyo who is well known for her controversial lifestyle has in a recent tweet admitted disowning fast rising Nigerian rapper, Naira Marley.
She claimed that she she liked him so much then to the point that she made her own rap song, 'Aye Corona' out of the inspiration from his song 'Aye'.
The reason for disowning him according to her is because he couldn't keep the crowd at his recent Abuja concert in check. He themed his concert a 'Drive-In' but couldn't hold up his end of the bargain.
Naira Marley held a concert in the country's capital, Abuja on the 13th June. The concert was originally planned to be a drive in concerts in which the attendants would remain in their cars the entire period.
However, the rules of the concert were not enforced by the organizers and people were seen to have dropped out of their cars to form a crowd.
After people came down from their cars, nothing was done to make sure they got back into them. The concert was allowed to go on.
A lot of people on social media have already given their takes on the matter. Some berated Naira Marley, some berated the organizers while some others berated the lack of law enforcement that made Naira Marley able to fly from Lagos to Abuja for the concert.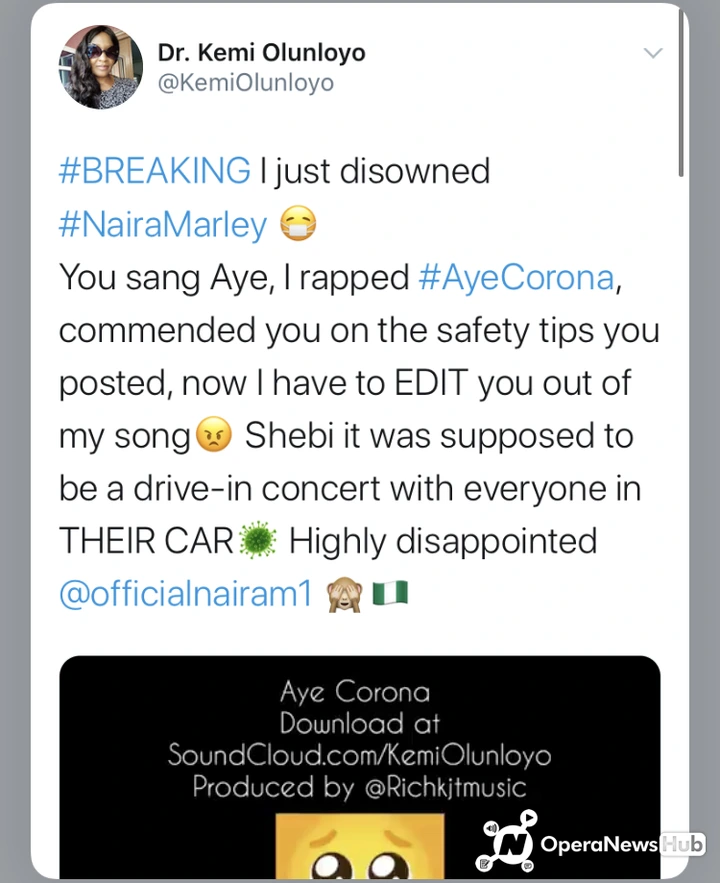 Drop your comments in the comment section.
Please like and share this post.
COMMRADIC 🆎 NSO NSO