Breaking News in Nigeria this Morning, Tuesday 23rd of June, 2020
1. Nigeria may hit 100,000 cases of Coronavirus by September — IHVN CEO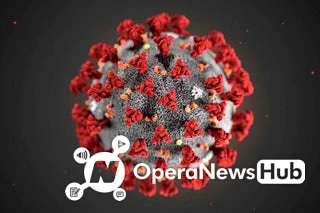 The Chief Executive Officer of the Institute of Human Virology of Nigeria, IHVN, Dr. Patrick Dakum on Monday predicted that Nigeria may record over 100,000 cases of Coronavirus in the next two or three months (September) even as he urged the 36 state Governors to take responsibility in tackling the spread of the virus.
Speaking on a television programme, Dakum who said the country may not experience a second wave of the virus said the current rise in cases was just an exponential rise and not second wave.
He said: "It is extremely difficult to put a figure to it but from what we have now because from 5,000 a month, we get to another 5,000 a month and now you get 17,000. If we don't do anything about the people that are infected because most of the new infections were a result of the carelessness of people, we are still going to see that as we move on.
"If we are not careful within the next two or three months Nigeria may get over 100,000 cases. It is just an estimate because the virus behaves the way it behaves. It is a new virus; it is like building a ship and sailing the ship at the same time. We are learning about it and taking action. Together, we will support everyone to take responsibility."
Continuing, he said the rise in over exponential rise in COVIID-19 cases requires an exponential response.
Dakum said: "We are not yet in the second wave. For Nigeria, my prediction is that there may not necessarily be a second wave but there may just be one big wave that is prolonged for a period of time. It is something we just saw coming and aggressive prevention measures could have slowed down but unfortunately, we are where we are now and therefore, we just have to deal with the situation the way we have found it," he added.
He said presently, Nigeria requires extraordinary measures coupled with the already put in place measures to tackle the spread.
Specifically, Dakum said the 36 State governors have to take responsibility to tackle the spread by ensuring aggressively testing in each of the states.
Dakum said the state governments should take deliberate measures to ensure that every state has more than one testing centres to ensure that more people are tested.
"Another important measure in this aggressive drive is to be able to at some point narrowed this infection to communities and clusters and the only way we can do that is that except every state governor take responsibility in testing. Take responsibility for additional testing sites.
Spend the money as a governor and get additional centres. When you are fighting a war you need to concentrate on where the enemy is. This enemy is a virus we can find out by testing. We should rate every Governor on the COVID-19 by the number of tests they have carried out and now when we have now identified the positives, there will be clusters."
The IHVM boss stressed the need for state governments to begin to implement some measure of enforcement of the guidelines, adding that combining both soft and hard measures would help drive the response.
"Sometimes unless people see somebody taking the brunt through some level of disciplinary measures it is difficult for them to relate to it.
He said although, there is knowledge about the disease across the country, many Nigerians are yet to get the message. "For example, standing on the pulpit and just say wear your face mask is not enough anymore.
But the message must go down to the little communities. Somebody needs to debunk the myths. We have done enough on the knowledge but the practice is very low. And to get that attitude we must go down to interpersonal communication," he added.
2. Credit to economy rises 10 percent to N39 trillion in 5 months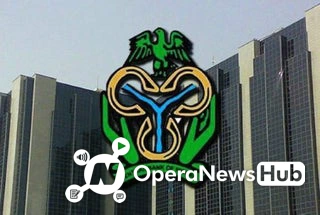 Credit to the economy rose by 10.1 percent or N3.5 trillion in five months to N39.1 trillion in April 2020 from N35.5 trillion in November last year.
The Central Bank of Nigeria, CBN, disclosing this in its just released Depository Corporation survey report, also said that credit to the private sector recorded a significant growth of 8.6 percent or N2.27 trillion during this period rising to N28.67 trillion in April from N26.4 trillion in November last year. The report also show credit to the government rose by 14.6 percent or N1.33 trillion to N10.43 trillion during the period.
According to the report, Broad Money Supply (M3 money) rose by 0.19 percent month-on-month (m-o-m) to N35.70 trillion in April 2020.
Net Domestic Assets (NDA) increased 1.8 percent to N29.78 trillion as against a 7.52 percent decrease in Net Foreign Assets (NFA) to N5.92 trillion.
On domestic asset creation, the increase in NDA was chiefly driven by a 2.96 percent month-on-month (M-o-M) increase in Net Domestic Credit (NDC) to N39.10 trillion.
Further breakdown of the NDC showed a 7.15 percent M-o-M increase in Credit to the Government to N10.43 trillion and a 1.51 percent rise in Credit to the Private sector to N28.67 trillion.
3. Nigeria small businesses face N617.3bn funding gaps annually — PricewaterHouse Coopers (PwC)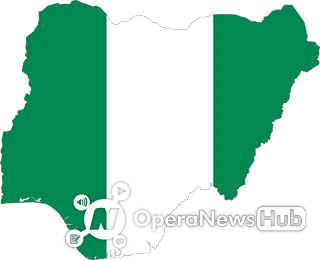 Following the age-long challenge of obtaining funding faced by small businesses, PricewaterHouse Coopers (PwC) has said that Small and Medium Enterprises (SMEs) in Nigeria face an estimated N617.3 billion in funding gap annually and accounted for less than one percent of banks' credit in 2018.
Mr. Esiri Agbeyi, Partner and Lead, Private Wealth Services, PwC Nigeria, stated this while presenting the result of a survey of Micro, Small and Medium scale Enterprises (MSMEs) in Nigeria conducted by the company.
The report titled "PwC's MSME Survey 2020- Building to last" revealed that apart from obtaining finance, finding customers and infrastructure deficits also accounted for top of the most pressing problems for small businesses, while generating electricity constituted the biggest cost to the MSMEs.
Presenting the results of the finding at a webinar hosted by the firm for MSMEs on Managing the Impact of COVID-19 and Repositioning Your Business for Growth, Agbeyi noted that obtaining finance (22%), finding customers (16%) and infrastructure deficits (15%) were identified by respondents as their most pressing problems.
He said that 21 percent of the respondents identified electricity as being responsible for the highest cost to their daily operations, followed by rent (17%) and cost of capital and employee cost at 15 percent and 14 percent respectively.
He said: "Access to finance, in particular credit, is a critical enabler for the growth and development of small and medium enterprises. The SME credit market, however, is notoriously characterised by market failures and imperfections. We estimate the financing gap for Nigerian MSMEs to be about N617.3 billion annually (pre-COVID-19 pandemic). More so, based on our analysis of data from the CBN annual statistical bulletin, small businesses accounted for less than 1% of total commercial banking credit in 2018.
We also see that electricity accounts for the biggest costs to daily operations of MSMEs. Nigeria's power sector is overwhelmed by a myriad of challenges that have culminated in inadequate electricity supply. This has an adverse impact on the business environment in Nigeria; consequently, contributing to significant economic costs to SME and economic growth.
The International Monetary Fund (IMF) states that lack of access to reliable electricity costs the Nigerian economy an estimated USD29 billion a year."
The survey also found that the foremost economic issue affecting small businesses is the pressure to reduce prices (22%). This is followed by rising inflation (19%) and low demand for products/services. (16%). The economic recovery in Nigeria has been tepid.
On tax matters, MSMEs find local government levies (28%) the most difficult tax to comply with. This is closely followed by Company Income Tax (CIT) at 26% and Value Added Tax (VAT) at 25%.
4. Flight simulation holds Saturday, Federal Government (FG) gets restart plan Wednesday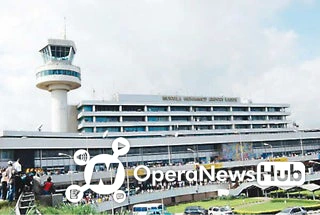 The Federal Government on Monday said it would carry out a simulation trial of domestic flight operations at the Murtala Muhammed Airport in Lagos on Saturday as it prepares to reopen the country's airspace to commercial flights.
It also assured Nigerians that airfares would not be outrageously high as speculated by many, based on plans to begin the social distancing rule onboard flights.
This came as the Nigerian Civil Aviation Authority declared that it would submit the aviation restart plan to the Presidential Task Force on COVID-19 on Wednesday.
Speaking at Monday's briefing of the PTF in Abuja, the Minister of Aviation, Hadi Sirika, doused concerns about a possible hike in airfares when commercial flights resume.
"Well, that (airfare hike) may not necessarily be the case, because as I speak to you, day in day out, we've been meeting with stakeholders in the industry to find out how best to open the industry," he said.
He added, "So we are doing everything to ensure that tickets' prices are not skyrocketed. They may be different but they will not be something that passengers cannot afford."
On the preparedness to open the airports for Flights, he said, "Flight trials will be demonstrated on Saturday in Lagos airport ahead of the resumption of operations."
In a similar development, the Director-General, NCAA, Capt. Musa Nuhu, said during a stakeholders' forum that the aviation sector restart plan would be submitted to the PTF on COVID-19 on Wednesday, June 24.
"We are yet to get there but we are pretty close. The plan is that by Wednesday, we will submit our report to the PTF. I reiterate, we are pretty close," he stated.
Nuhu noted that the authority did not need to have all the airlines, airports or the ground handlers ready before it restarts the system.
The NCAA boss also stated that the non-operation of commercial flights had dragged down the authority's revenue by 90 to 95 per cent.
He said, "We are almost ready. Like I said earlier, not all the airlines and airports have to be necessarily ready before the restart. If anything goes wrong, the NCAA will be held responsible.
"Sometime this week, the proposed restart date will be made known. If the airports get it right, the airlines job will be made easier. The airlines that have disinfected their aircraft should show proof to NCAA."
The Chairman, NCAA COVID-19 Committee, Godwin Balang, said the authority had to develop aviation restart guidelines on uncharted grounds, adding that it issued regulations in compliance with the International Civil Aviation Organisation Standard and Recommended Practices.
Balang said, "Restart and recovery guidelines are based on 10 key principles which are to protect people in harmonised but flexible measures; and work as one aviation team and show solidarity."
Others, according to him, include to ensure essential connectivity; manage safety, security and health related risks; and make aviation public health measures work with aviation safety and security systems; etc.
This came as the Area Manager, West Africa for the International Air Transport Association, Samson Fatokun, announced free training offer to the Federal Airports Authority of Nigeria in order assist FAAN with IATA's expertise.
COMMRADIC 🆎 NSO NSO