1. Our people fought alone until over 40 of them were killed', eyewitness account of fresh B'Haram attack in Gubio.
Members of the terrorist group in Nigeria's North East, Boko Haram, have again attacked a community in Gubio Local Government Area of Borno State.
Ahmadu Modu, a native of Goni Usmanti, the village that suffered the latest Boko Haram attack on Saturday in Gubio LGA told newsmen:
"The fighter jet came eventually but it only hovered around without throwing a single bomb on the terrorists.
"No ground troops came to our rescue. Our people fought alone until over 40 of them were killed."
About 42 persons were reportedly killed in the alleged attack by the terrorists, who stormed the village in four gun trucks, and motorcycles around 1 am on Saturday.
Modu said only some members of the Civilian Joint Task Force in the village challenged the insurgents.
He said after fighting for about an hour, the local fighters were overpowered by the insurgents who came with superior arms.
As a result, over 49 members of the village were killed.
According to him, as the fight was going on, an air force fighter jet hovered around but never rendered any assistance to the people.
The Nigerian Army is yet to confirm this claim.
Meanwhile, the insurgents had earlier in the week attacked a village in Gubio called Faduma Koloram.
Also on Saturday, Gubio community was allegedly attacked, there was also a report that Boko Haram and soldiers engaged themselves in a gun duel in Monguno Local Government Area of the state.
2. COVID-19: Fani-Kayode makes more revelations about Aso Rock gunshots, how Aisha was threatened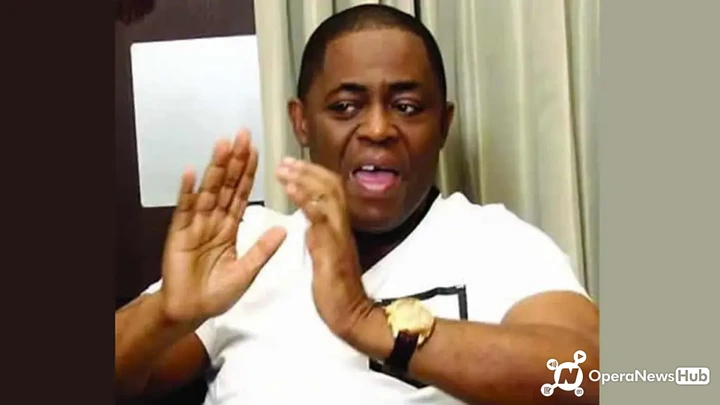 Former Minister of Aviation, Femi Fani-Kayode has made more claims about the shooting incident that happened at the Aso Presidential Villa, Abuja.
It has been reported that the First Lady, Aisha Buhari, members of her immediate family and her Aide-de-camp, Usman Shugaba attempted to force Sabiu Yusuf, a Special Assistant to President Muhammadu Buhari into self-isolation.
Yusuf is believed to have returned from Lagos where his wife just gave birth.
Aisha, Zahra, Halima, and Yusuf, accompanied by some of her security aides led by the Aide-de-Camp, went to the residence of Sabiu, who is the President's nephew, demanding that he self-isolate for 14 days, so as not to endanger the first family.
Sabiu was said to have escaped after gunshots were fired by the First Lady's ADC in an attempt to apprehend the President's aide.
Fani-Kayode tweeted on Sunday: "I have heard the details of what transpired at the Villa a couple of nights ago and I am utterly appalled.
"How can a PA order his men to fire shots in the air in an attempt to intimidate and threaten @aishambuhari and the President's children after hurling insults at them?
"No matter how one feels about @MBuhari this is unacceptable. The First Lady deserves to be respected and protected from this ruthless cabal of primitive misogynists before something terrible happens. You can't shoot guns to threaten someone's wife and still claim to love him.
"The insolent and heartless PA who was responsible for this reckless affront and brutal assault ought to be grabbed by the scrotum, dragged to the front gate and thrown out of the Villa. He is a danger to the First Lady, a liability to the President, and a disgrace to the nation."
3. Could Davido & Chioma's marriage be heading for the rocks?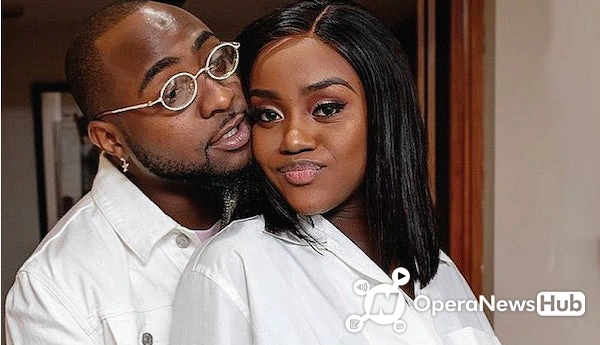 All may not be well with the union between Davido Adeleke and the mother of his son, Chioma if gist making the rounds are anything to go by.
Reports say Chioma and Davido no longer live together under one roof as husband and wife, following a series of issues rocking their union. One of which is the news that the 'Skelewu' crooner welcomed another child with UK-based socialite, Larissa London.
Further scoop also reveals that, claims made earlier that Chioma was an ex-girlfriend to Perruzi (signed under Davido's record label DMW) before he passed her onto him, also did some damage to their love affair.
Unconfirmed reports also suggest that, Chioma did not have COVID-19 as earlier reported as the couple fought back then, and that story was sold to the public to hide physical marks with close watchers. Also, they are not as active as they used to be on their social media handles due to irreconcilable differences.
Hope you enjoyed the morning news, Follow me for more current updates and news in Nigeria.
Like, Comment, and Share…
COMMRADIC 🆎 NSO NSO