1. Blocks of 113 Classrooms in 7 schools ready for commissioning — Sanwo-Olu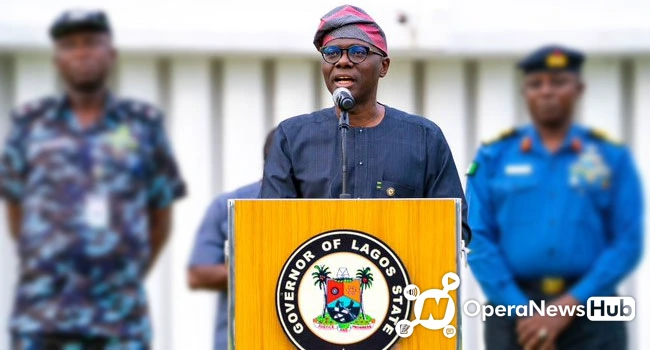 Blocks of 113 Classrooms in 7 schools ready for commissioning — Sanwo-Olu
Gov. Babajide Sanwo-Olu of Lagos State on Friday said blocks of 113 classrooms in seven schools in the state were ready for commissioning.
Sanwo-Olu made this known in his Democracy Day speech tagged: "Great Leap Towards A Greater Lagos."
He said that education was the third pillar of his administration's T.H.E.M.E.S Agenda, and investment in the education sector would continue toward a better learning experience.
"In the area of Education, our Third Pillar, our investment in revamping and upgrading infrastructure in the sector continues with these completed projects ready for commissioning, 18 Classroom Blocks at Muslim Junior College, Egbe and 18 Classroom Blocks at Maya Secondary School, Ikorodu
"Also, 18 Classroom Blocks at Eva Adelaja Junior Secondary School, Bariga, Block of 20 Classrooms at Bashua Military School Primary School, Shomolu and 13 Classrooms at Saviour Primary School, Ifako-Ijaiye LGA.
2. N7.9bn recovery: Retract your statement, tell Nigerians correct story ― Okorocha tells EFCC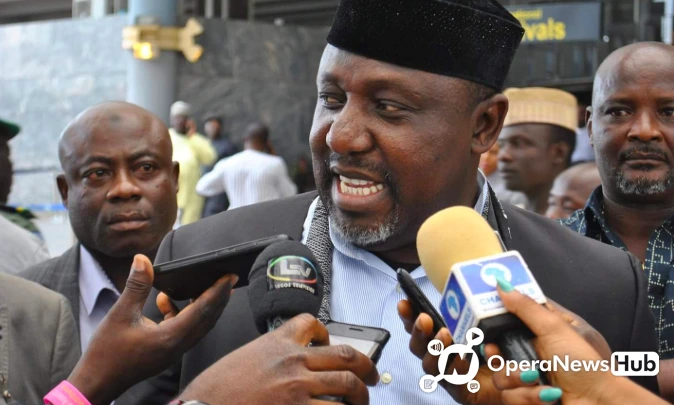 Former governor of Imo state, Senator Rochas Okorocha in response to the recent statement by the Economic Financial Crimes Commission, EFCC that N7.9 billion were recovered from him, said the Commission should "retract the media statement and then tell Nigerians the correct story".
Okorocha who is representing Imo West senatorial district, in a statement in Owerri, through his Special Adviser on Media, Sam Onwuemeodo, also demanded from the EFCC, to publish the houses of Okorocha, in Owerri and Abuja, which the anti-graft agency said it has marked.
Also, the statement blamed the EFCC saga faced by Okorocha, on former administration of Emeka Ihedioha and the Peoples Democratic Party, PDP, who they said wrote a petition against Okorocha and his family.
According to Senator Okorocha's reaction on the recovery of N7.9 billion by EFCC, "The media had reported the Head of the Port Harcourt zone of the Economic and Financial Crime Commission, (EFCC), Mr Usman Imam, to have claimed at a press conference, on Thursday, June 11, 2020, that he recovered N7.9 billion from the former governor of the state, Senator Rochas Okorocha while he was in charge of Enugu zone of the commission.
3. We'll continue to fight those hellbent on short-changing Edo people – Obaseki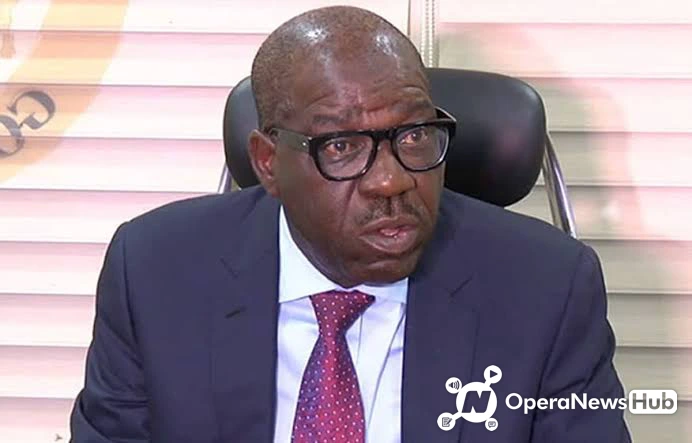 Edo State Governor, Godwin Obaseki, has vowed that his government will continue to fight off those bent on short-changing the people.
This was contained in his Democracy Day address on Friday.
The governor said Nigerians must continue to thrive and live better and fulfilling lives.
Obaseki noted that celebrating June 12 in honour of late M. K. O. Abiola, was a show of appreciation for the sacrifices that had continued to define Nigeria's democratic experience.
He said the drive to sustain democracy must be expressed through continuous dialogue "as we seek for solutions to our developmental challenges and chart new courses of progress with determination and unwavering zest."
4. Tambuwal saves N1.6bn uncovering ghost workers, approves monthly publication of payroll on state website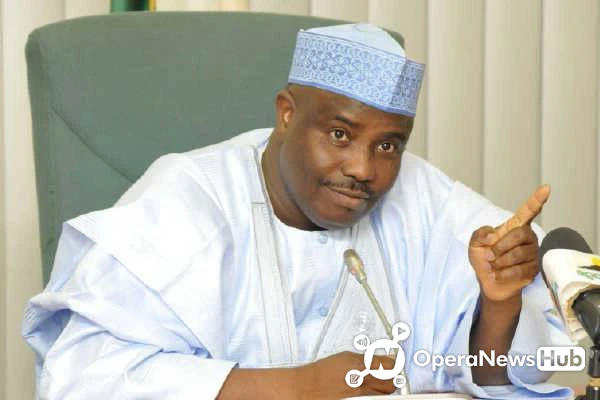 Sokoto State government has from October 2019 till May 2020 saved over N1.647,657,430.86 billion as a result of its fishing out of multiple ghost workers, child workers and employment offer selling racket undertaken by the state government under the auspices of the state ministry of Finance.
During the seven months period, from October 2019 to May 2020, when the amount was realized 1370 ghost workers were unmasked.
5. June 12 most significant crisis after civil war – Fayemi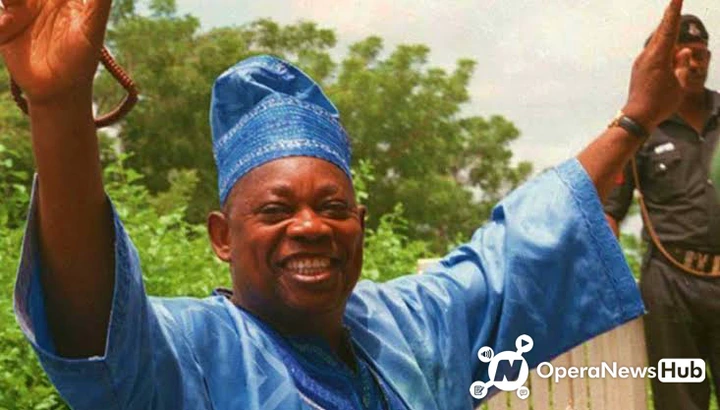 Governor Kayode Fayemi of Ekiti State says the President, Major General Muhammadu Buhari (retd.), will be remembered for recognising June 12 as the nation's Democracy Day.
The governor stated this during his 2020 Democracy Day Speech in Ado-Ekiti, the state capital on Friday.
He noted that the June 12, 1993 saga was the second most significant national crisis after the civil war that occurred between 1967 and 1970.
Please report any fake news or defamatory statements to newshub-gh@operanewshub.com

COMMRADIC 🆎 NSO NSO