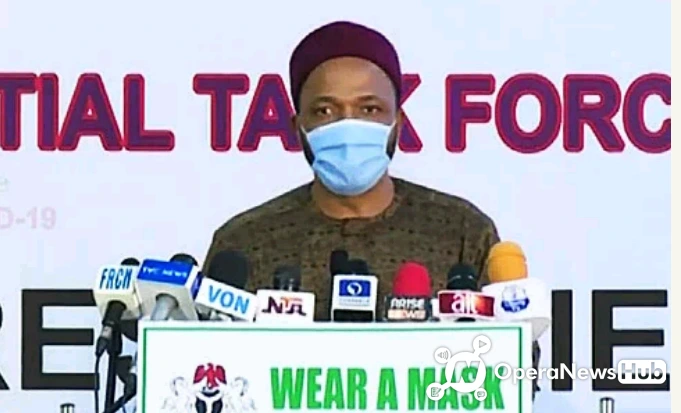 The whole nation is waiting for when the Federal Government will lift the ban they placed on educational activities.
However, the Federal Government has given everyone hope about school reopening as they have assured that the next thing on their agenda is to reopen schools following the impending lifting of the ban that has been placed on interstate travels.
The Federal Government is looking to lift the ban placed on interstate travels so as to enable people to move within the country.
Most recently it was reportedly revealed that the Federal Government is about to lift the ban placed on interstate travels, the news of the new development excited the residents in the country and they should even expect more, following the recent report concerning educational activities.
The government also revealed that they are taking thing easy, trying to be very careful in order not to put the life of many in danger. The Federal Government has disclosed that the increase rate of infected people everyday is giving them concerns, and that some countries who reopened their schools in a hurry, shut them all when their cases escalated.
This information was passed by the Minister of State for Education, Emeka Nwajiuba during the briefing by the Presidential Task Force on COVID-19 in Abuja on Monday.
He stated that the government had not published any date for school reopening as being speculated on the social media. But, he assured that the Government is working on the reopening of schools, as it is the next thing they want to achieve as regards to the coronavirus pandemic.
The Minister revealed that he understand the worries the parents and schools have, but stated that they have to be careful with what they do from now on, to avoid facing difficulties.
This is what the minister said:
"We want to open when it is safe to do so. We have heard about neighbouring countries that opened and shut. We have heard about cases spiking with children getting into school. Of all the things I will like to do, I will not like to experiment with your children. We want a situation where once we are sure it is safe, we can then take them into school".
"I have just finished a meeting with the representatives of WAEC and NABTEB and I understand how that worries our parents at the moment and how anxious our children are to know what next. "So, we are looking at somewhere after the interstate lockdown is lifted. Because we will need that kind of openness for the children to move."
In no distant time, schools will reopening.
COMMRADIC 🆎 NSO NSO