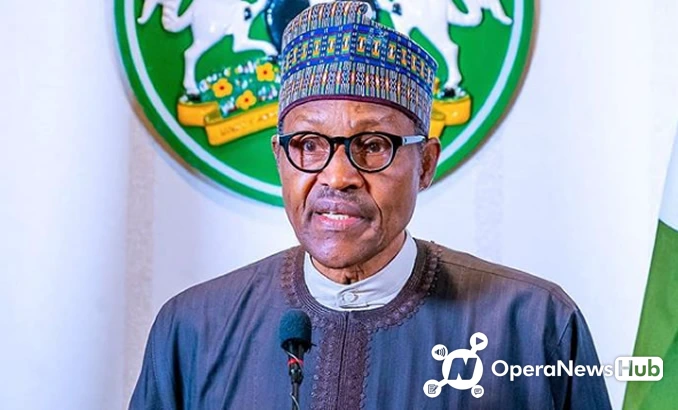 1. EFCC investigating serving governors – Magu reveals.
The Acting Chairman of the Economic and Financial Crimes Commission, Ibrahim Magu, has said the anti-graft agency was investigating serving and former state governors for graft.
According to him, suspects, who connived with the governors, were being invited for questioning.
Magu, however, did not disclose the identities of those under probe, noting that this would jeopardise the investigations.
Speaking at a press conference to mark the 2020 Democracy Day in Abuja, Magu said the agency had recovered assets in excess of N980 billion in the last five years.
2. Edo is technically a PDP State – Fintiri says.
The Adamawa State Governor, Umaru Fintiri, has said Edo State is technically a Peoples Democratic Party state.
Fintiri stated this in Benin during the party's ward congress to elect ad-hoc delegates for the governorship primary.
The governor said, "I want to say without mincing word, technically, Edo is a PDP state because, in the previous election, you can see our performance, we did very well, we won the presidential election here in Edo, we won two out of three senatorial seats in Edo, four or five of House of Representatives in Edo.
So, technically, Edo is a PDP state. I will continue to give a pass mark to those that are holding the structure of this party."
3. FG acquires Boeing-737 NG flight simulator.
The Federal Government has said a modern Boeing 737-NG Full Flight Simulator has arrived in the country and is currently at the seaport undergoing Customs clearance process.
The Minister of Aviation, Sen. Hadi Sirika, disclosed this during a television programme, while analysing the strides of Nigeria's aviation industry in the last five years.
The FFS, which is expected to curb capital flight, will be installed at the Nigerian College of Aviation Technology in Zaria, Kaduna State.
A simulator for training and retraining is one major hindrance the aviation industry is facing, costing it millions in foreign exchange as pilots had to travel out for recurrence exercises.
4. FG has revealed that the Aviation authorities will determine flight resumption.
The Federal Government says civil aviation authorities will determine the resumption of domestic flights in the country.
The National Coordinator of the Presidential Task Force on COVID-19, Sani Aliyu, stated this during a briefing in Abuja on Thursday.
Aliyu had on June 1 said that "the aviation industry is requested to start developing protocols to allow for domestic flights to resume anytime from the 21st of June onwards."
However, while giving an update on Thursday, he said the PTF was yet to receive any update from the aviation sector on its preparedness to restart commercial flight operations.
The national coordinator said, "What we said to the aviation authorities is; you need to let us know from the 21st of June onwards if you are ready to start opening the skies. We didn't say 21st of June skies open.
We gave them a window of three weeks to prepare and I believe they are still preparing. We did not ask them for updates on how things are going but we expect them to get back to us."
"The aviation industry is highly regulated. There are certain things they have to do before they start flying such as retraining of pilots, recalibrating the aircraft, and ensuring safety at the airports to make sure people are safe.
We don't have an update on that yet but we expect them to come to us by the 21st of June. If they come back to us by the 21st of June and they say, 'we are ready', we will open the skies for domestic travellers and that's when we will address the issue of interstate restrictions and curfew but at the moment, there is no plan right now to say, 21st of June, here we go. It's aspirational if anything."
5. Tinubu warns against dictatorship in his June 12, democracy day message.
The National leader of the All Progressives Congress, Bola Tinubu, has warned against the return of Nigeria to dictatorial rule.
He gave the warning in his Democracy Day message titled, 'June 12: A milestone for democracy' on Thursday.
Tinubu, who said the election of June 12, 1993 changed Nigeria profoundly, noted that many people laboured, struggled, and sacrificed for democracy in Nigeria.
He said, "They fought not that we would have democracy day but that Nigeria might exist as a democracy every day."
6. President Buhari to address the nation today.
Presiden Muhammadu Buhari will address the nation today being Friday in commemoration of this year's Democracy Day.
According to a statement on Thursday by his Special Adviser on Media and Publicity, Femi Adesina, the President's message will be broadcast by 7am.
A part of the statement read, "To commemorate Nigeria's Democracy Day, President Muhammadu Buhari will broadcast to the nation on Friday, June 12, 2020, at 7am."
7. Nigeria records 681 new cases of Covid-19 as total confirmed cases hit 14,554.
Nigeria Centre for Disease Control (NCDC) has confirmed 681 new cases in Nigeria, bringing the total number of cases to 14,554
Also according to the new published reports yesterday night, a total of 4,494 patients have now been discharged from various treatment centres, while 387 patients have died of the virus.
COMMRADIC 🆎 NSO NSO