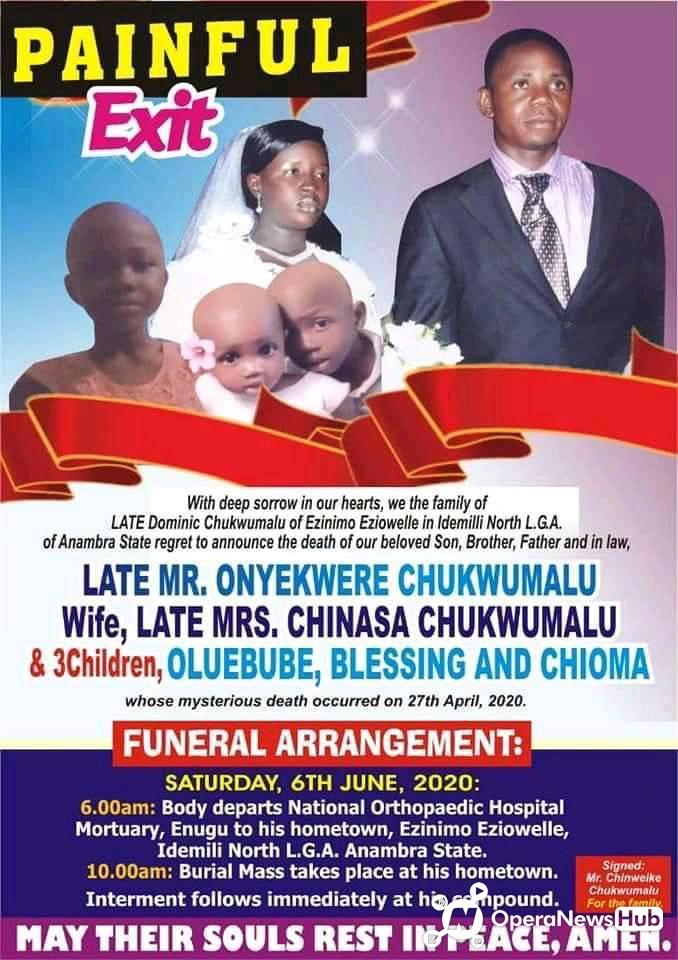 Over the weekend, a family of five were all laid to rest after they were gruesomely murdered by an unknown persons at their Enugu residence.
The family which consists of, late Onyekwere Chukwumalu, his pregnant wife, Chinasa Chukwumalu and three of their little children; Oluebube, Blessing and Chioma were buried at their hometown in Idemili north local government area of Anambra state.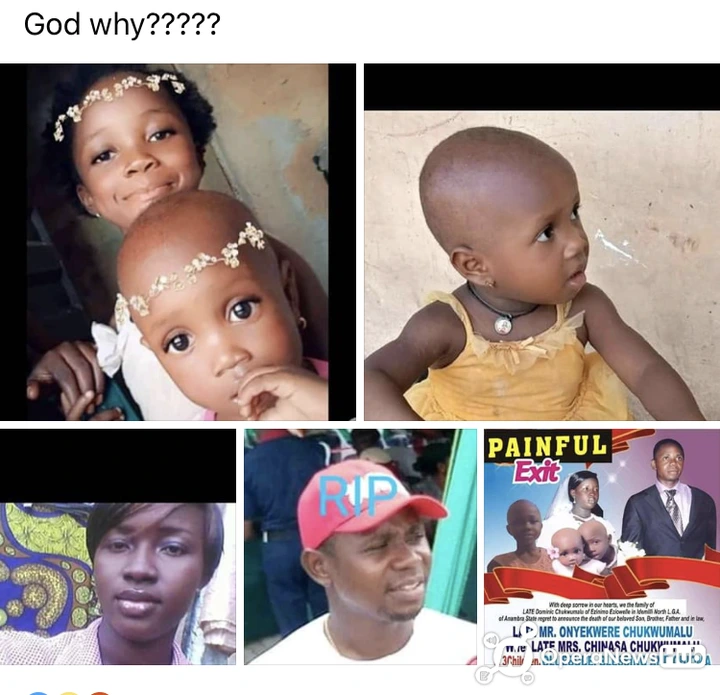 According to earlier reports, the family of five were wiped-out after some unknown persons attacked them with a "chemical-like" weapon which was poured on them at the Enugu residence, on April 27, 2020.
While announcing the sad event, the younger brother of the pregnant woman, Emy Sol wrote on his Facebook page; "Chemical-like substance was poured on them by unidentified person or persons on Monday night inside their children's room."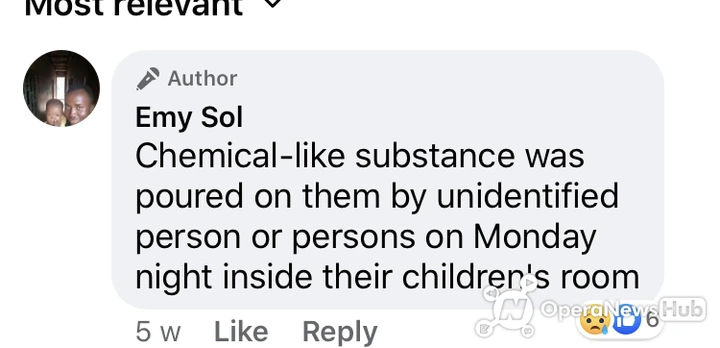 Also, we can only hope the murderers are brought to book.
We pray God grant the family the fortitude to bear this sad loss, and may their soul Rest In Peace. Amen!
COMMRADIC 🆎 NSO NSO