Top Breaking News Worldwide this Morning, Tuesday 23rd of June, 2020
1. The Trump administration aims to end Dreamers immigration program within the next six months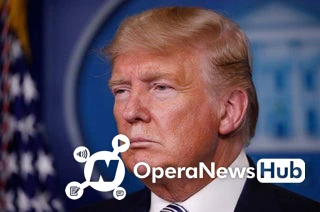 The Trump administration is determined to end the Dreamers program that protects immigrants who entered the United States illegally as children within the next six months, the acting head of the Department of Homeland Security said on Sunday.
The Trump administration views the programs as unlawful and the U.S. Supreme Court – which last week ruled against the Trump administration's plan to end it – did not disagree, acting DHS Secretary Chad Wolf told NBC's "Meet the Press".
"At no point in that decision did they say that the program was lawful. They simply didn't like the rationale and the procedures that we used," Wolf said.
The U.S. Supreme Court on Thursday blocked Trump's effort to end the Deferred Action for Childhood Arrivals (DACA) policy put in place by former President Barack Obama, which protects roughly 649,000 immigrants from deportation.
The decision upheld lower court decisions that found that Trump's 2017 move to rescind the program was unlawful but does not prevent Trump from trying again to end the program.
Trump on Saturday said his administration would resubmit plans to end the policy but gave no details.
Wolf told CBS's "Face the Nation" the administration would keep renewing visas for the people covered by the popular program
while seeking a way to permanently end it.
Asked if Trump had ruled out ending the program through an executive order, Wolf said the administration would continue to press Congress to find a solution.
But he said the president had also directed DHS to look at carefully at the Supreme Court ruling and the possibility of refiling its proposal with a different rationale.
"I'm not going to get ahead in front of the president. He's going to make that decision at the right time, but the department will be ready to make that call," he said.
2. Aviation stakeholders decry use of foreign airlines by the Federal Government to evacuate Nigerians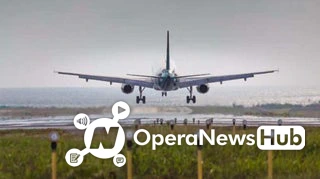 Stakeholders in the aviation industry on Monday kicked against the continuous use of foreign airlines by the Federal Government for the evacuation of Nigerians in spite of domestic capacity to carry out the exercise.
They expressed their displeasure in a chat with the Aviation Correspondents in Lagos, saying the situation was creating wrong impression about Nigeria and safety of its carriers.
Speaking, Capt. Nogie Meggison, Executive Chairman, Airline Operators of Nigeria (AON), said the continuous use of foreign airlines to evacuate Nigerians by the government was contrary to its own directive that only indigenous carriers should be used.
Meggison said that the onus still lies on the government to do the right thing by protecting its own carriers, as COVID-19 fears had forced government to bring back stranded Nigerians abroad.
He said that almost on a daily basis Emirates Airlines evacuated Nigerians from Dubai, revealing that the transportation was being negotiated and advertised by the Nigerian Embassy in the United Arab Emirates (UAE).
He said the evacuation was contrary to the government's directive that only Nigerian carriers should evacuate Nigerians as many other countries were doing.
The AON chairman insisted that Nigerian airlines had the capacity to successfully execute such an exercise.
"I have worked in this industry for the past 35 years, and we keep saying the same thing and that is why we are not moving forward.
"If the government did not give foreign carriers landing permits to evacuate Nigerians from other countries and land in Nigeria, they won't do that.
"If you can't put your house in order, who else will do that for you? We just make laws and policies, but we don't have the political will to carry out what we have said.
"We see these flights coming in everyday and we ask ourselves why? Can you fly into Ghana or other countries if you don't have landing permits?
"So, we need to first put our house in order for things to work the way we want. I keep wondering why our airports are still not opened for operations," he said.
Meggison said aviation was a major propeller of the economy, hence, he kept wondering what was delaying the opening of the airspace.
Also, Mr Sheri Kyari, a member of the Aviation Round Table (ART), a think-tank group in the industry, said the negation of government directive by a government agency showed lack of synergy in governance and respect for the central authority.
Kyari said that such actions attracted opprobrium to the country.
"This is giving us a very bad image in the international community that our airlines are not safe, which is not true.
"This is a very wrong impression. Secondly, it is like connivance against the country to make sure that economically, we are not standing.
"This is when what is supposed to be our own and people are ganging up to make sure that we don't get it. It is a bad one.
"The issue of 'you do me, I do you' has come out to play, but we are weak in one particular area, which is alliances," he said.
Kyari said this was one of those things that the mega carriers were using against them by denying them the facilities.
He said the major area was for the Federal Government to step in and put its feet down by ensuring that indigenous airlines were protected.
Kyari noted that the Federal Government made it as a rule before it renewed the evacuation of Nigerians that only indigenous airlines should transport Nigerians abroad.
He said the Federal Government took the decision after several meetings with the National Assembly.
3. France, Germany appeal for swift European Union (EU) deal on Coronavirus recovery aid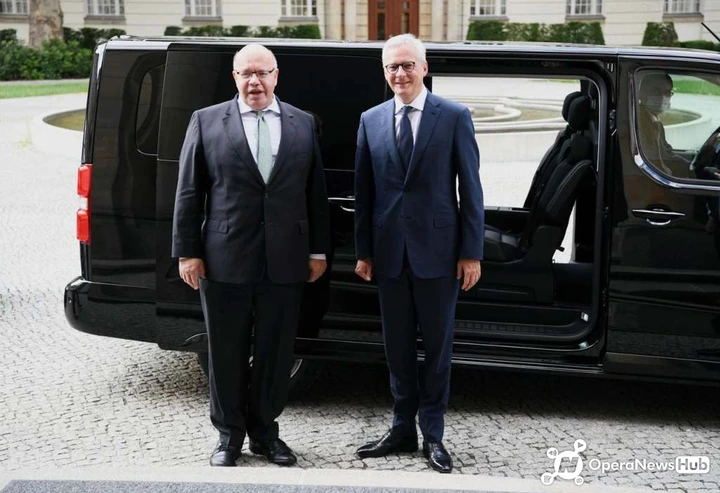 France and Germany on Monday pressed for a quick agreement among European Union leaders on the size and payout details of a joint fund aimed at helping the hardest hit member states to recover more quickly from the coronavirus pandemic.
Speaking to reporters after talks in Berlin, German Finance Minister Olaf Scholz and his French counterpart Bruno Le Maire said they were confident that a deal on the European Recovery Fund could be reached soon, ideally at an EU summit next month.
"It's time to decide, we have everything on the table to support our economies and the quicker the better," Le Maire said.
"Having strong economies in the single market is of course an advantage for all the members of the EU," Le Maire added.
Le Maire said Germany and France both agreed that the European Recovery Fund should pay out the proposed funds of at least 500 billion euros from 2020 until 2022 – and not until 2024 as suggested by some member states.
Scholz and Le Maire also discussed how to rescue stalled negotiations on global corporate taxation and international tax rules for big digital companies after the United States quit talks and stoked fears of a new trade war.
Nearly 140 countries are involved in the talks organised by the Organisation for Economic Cooperation and Development (OECD) on the first major rewrite of global tax rules in a generation to bring them up to date for the digital era.
Scholz said he was confident an OECD agreement could be reached by the end of the year despite Washington's announcement it would pull out of negotiations on a global digital services tax.
Le Maire said it was now up to the United States to explain why Washington was the only country not supporting the OECD's joint proposal.
4. Virgin Atlantic resumes flights from Lagos to London From August 24, 2020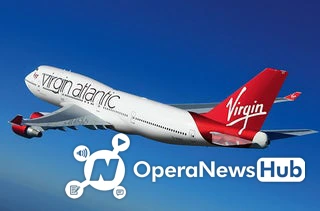 Virgin Atlantic has announced its intention to resume flights from Lagos to London Heathrow from August 24, 2020.
According to a statement by the airline, the international flight will be operated on its new A350-1000 aircraft and will provide connections to a range of US destinations.
In addition, the airline promised to resume flying to 16 additional destinations around the world.
The Chief Commercial Officer of Virgin Atlantic, Juha Jarvinen, said, "As countries around the world begin to relax travel restrictions, we look forward to welcoming our customers back onboard and flying them safely to many destinations across our network.
"From 20th July we will resume services to New York, Los Angeles and Hong Kong; then from 1st August onwards, we will resume passenger flying to 17 additional destinations around the world including Lagos, Tel Aviv, Atlanta, Mumbai and Las Vegas."
He added, "We are monitoring external conditions extremely closely, in particular the travel restrictions many countries have in place including the 14-day quarantine policy for travellers entering the UK.
"We know that as the COVID-19 crisis subsides, air travel will be a vital enabler of the UK's economic recovery.
"Therefore, we are calling for UK Government to continually review its quarantine measures and instead look at a multi-layered approach of carefully targeted public health and screening measures, including air bridges, which will support a successful and safe restart of international air travel for passengers and businesses."
The airline noted that it would operate from Terminal 2 at Heathrow for the time being. However, it hoped to return to London Heathrow Terminal 3 when demand at Heathrow grows.
COMMRADIC 🆎 NSO NSO