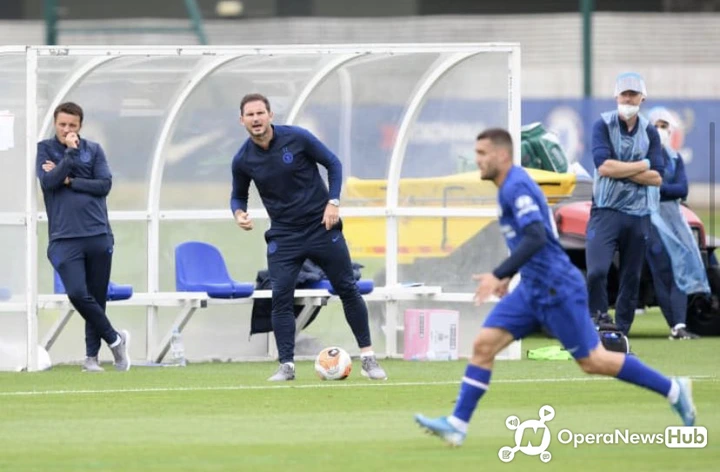 Chelsea's preparations for the season restart continued today with a behind-closed-doors friendly against Reading at Cobham.
The Blues met the Championship side at our training ground to help build up match fitness, with the top-flight's resumption just a week-and-a-half away now. It follows on from the in-house match contested at Stamford Bridge on Saturday.
Today Chelsea won 1-0 courtesy of a first-half goal from Pedro. N'Golo Kante, who returned to contact training yesterday, was among those involved, as were Christian Pulisic, Ruben Loftus-Cheek and Billy Gilmour.
Reactions
@timoyez
So in a pointless friendly they should have injures like it's a final?? I'm sure if they bodied in the game and got injured you'd still blame lampard
@clark
We won just 1-0 against Reading despite having RLC, Pulisic, CHO fully fit!
We are fucked when the season restarts😭
@jordy
Guys 1-0 is absolutely normal when the circumstances are that its our first game in 3 months and the lineup was constantly rotated for every single player to play short minutes
@David
Imagine only beating a side who have Charlie Adam in midfield 1-0
@Akwizera
With 1-0 please cut the crap
That's obviously nonsense
Try harder next tym please😡😡
@cymoh
Chelsea beating dead Reading 1-0 whereas mighty Arsenal is 5-1 up at HT vs Brentford, we are really big, no doubt! 🤷‍♂️
@toby
It's literally a friendly what do you expect. We beat Barca this season in a friendly it means absolutely nothing
COMMRADIC 🆎 NSO NSO