It was really a fantastic match for the real Madrid yesterday. They never expected to have a stronger team like that because, their top players which are Gareth Bale and Modric didn't partook in the yesterday's game.
It was quite an interesting match for Real Madrid as they took over the game in the 4 minutes of the game. Withing a space of 38 minutes, They scored 3 goals.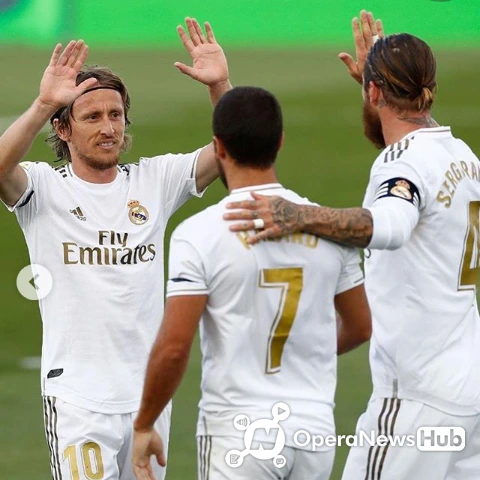 First goal came from Kroos while the second goal was scored by Sergio Ramos and Marcelo scored the final goal.
Sergio Ramos was really impressed with their performance yesterday especially that of Eden Hazard after his return from injury, he fits in without any delay.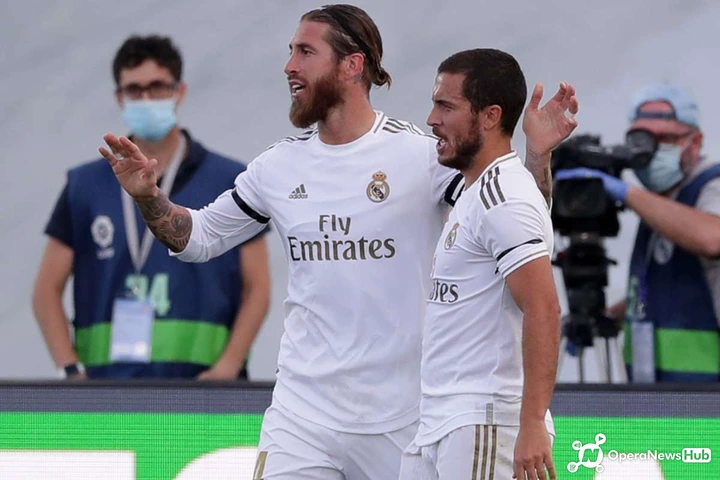 However, Sergio Ramos sends a tittle massage to Barcelona after their winning yesterday and said to them, That they still have 20 more games to play and they will put in their very best to see that the LA Liga trophy returns to Afraid this season.
COMMRADIC 🆎 NSO NSO