In recent years WhatsApp has become a huge part of our life, it is convenient, quick and easily used.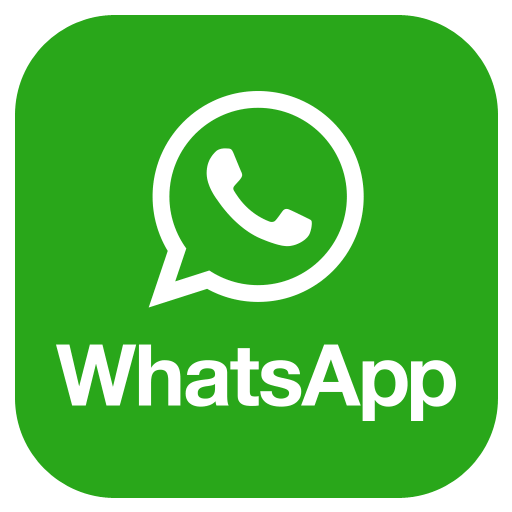 Everyone has a large WhatsApp contact list and spend hours each day to catch up with their families and friends. In this article I will be sharing six WhatsApp secret features you might not know.
1. Font changing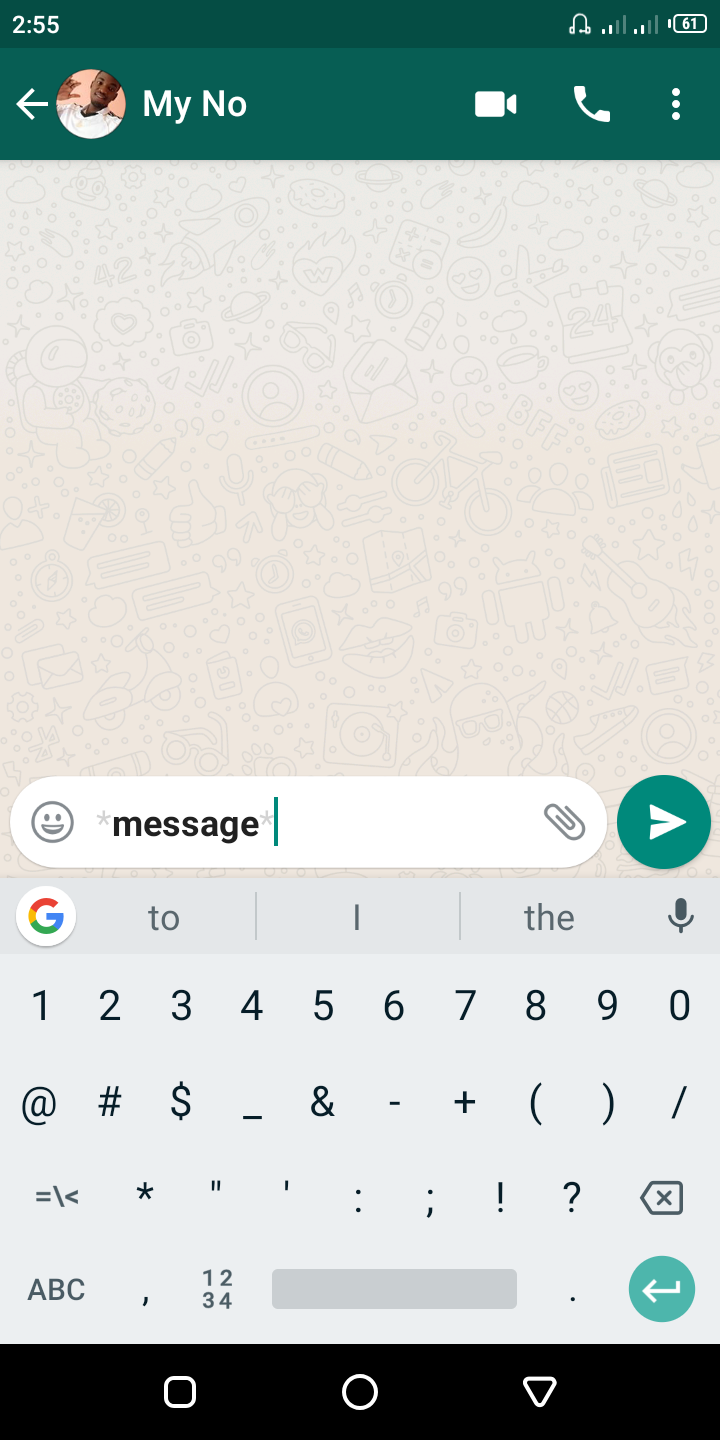 Not many people know that you can easily change the font of your message on WhatsApp. If you are feeling to do that, just put the * symbol once before and after your text message.(*message*).
2. Font styles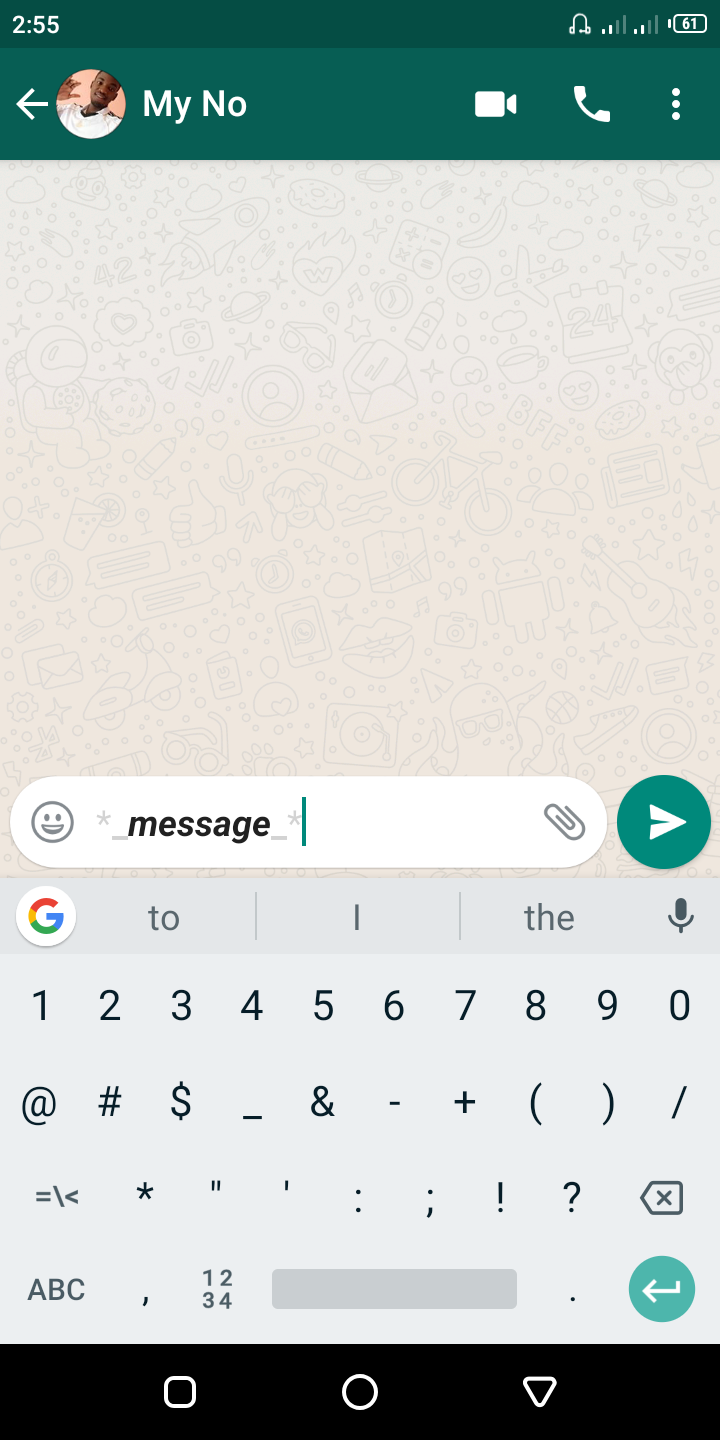 Font style changing is also one of the secret WhatsApp features you can find on WhatsApp. You can make your message bold or italic. Making your messages bold is the same thing with the font changing, by adding * before and after your message. If you want to make an italic font style. You will add the underscore symbol ( _ ) before and after your message ( _message_ ). You can also combine both the * symbol and the underscore symbol to get a bold and italic font together (*_message_*).
3. Making personal information private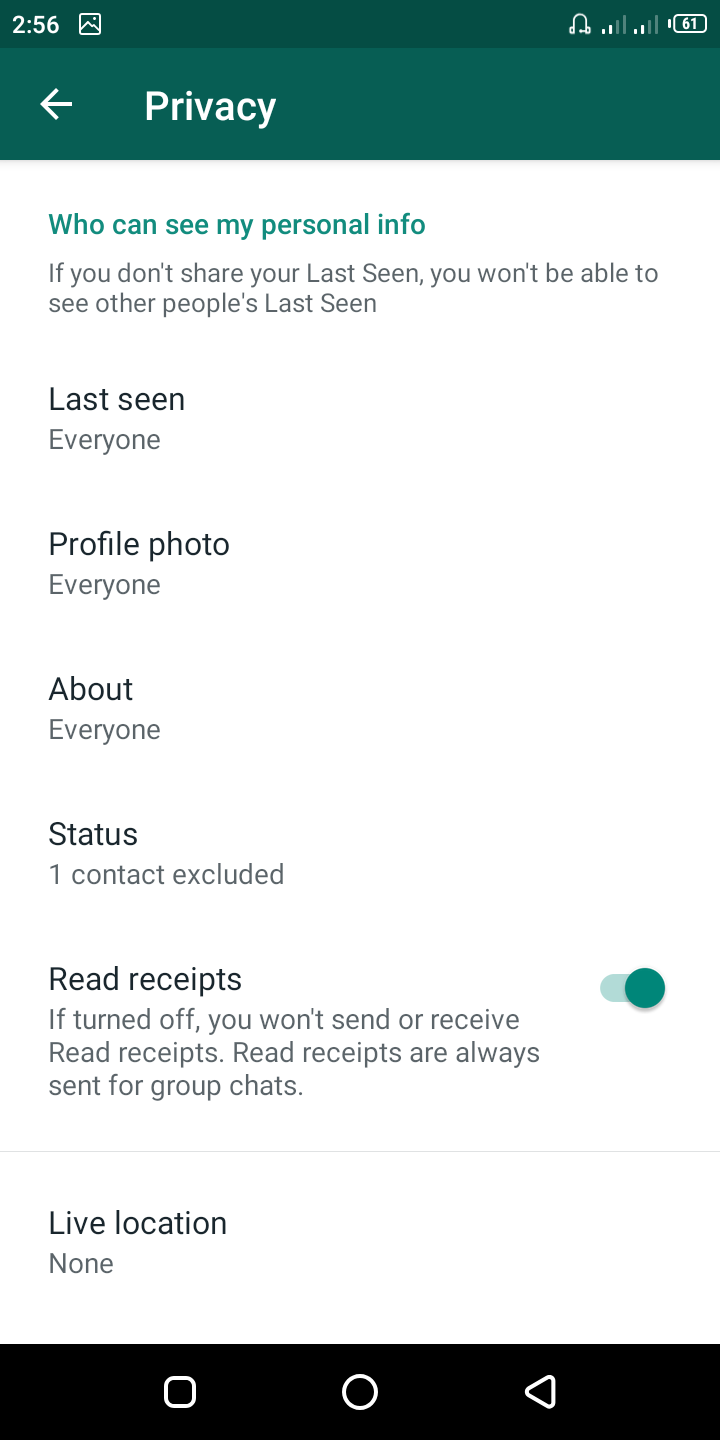 Sometimes we use WhatsApp to talk to people we barely know. And it is not that save to make your personal information available to everyone to see. To do this, go to your WhatsApp settings, click on account, then select privacy, then you can now control which user can see your profile picture, status and the last time you were seen on WhatsApp.
4. Add a chat link to your home screen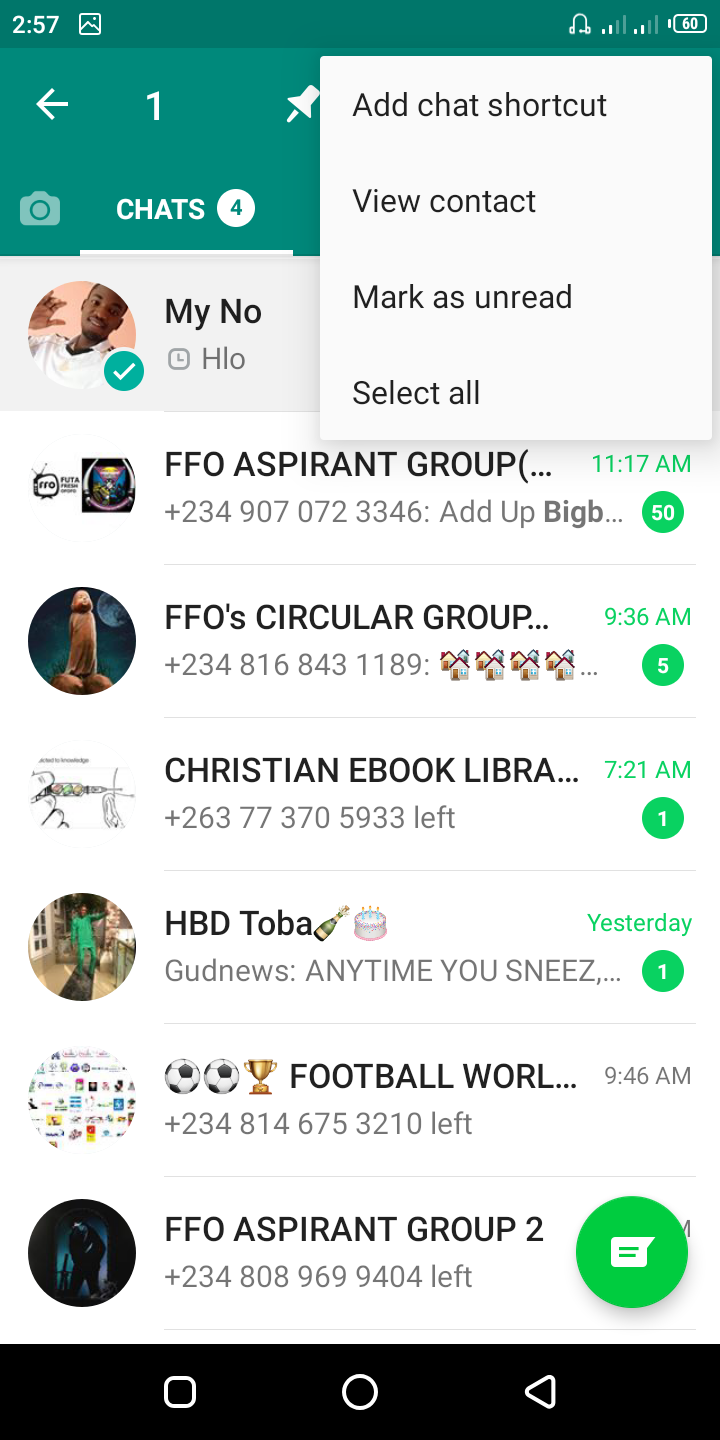 If you are texting someone very frequently all day or have a favorite chat you need quick assess to, you can easily add a link to your home screen. All you need to do is to tap and hold on a chat and then click on the three vertical dot on the top right corner of your screen and choose add chat shortcut. That way you won't have to go through all your chat to find the one you need. It will be right on your home screen.
5. Secretly reading messages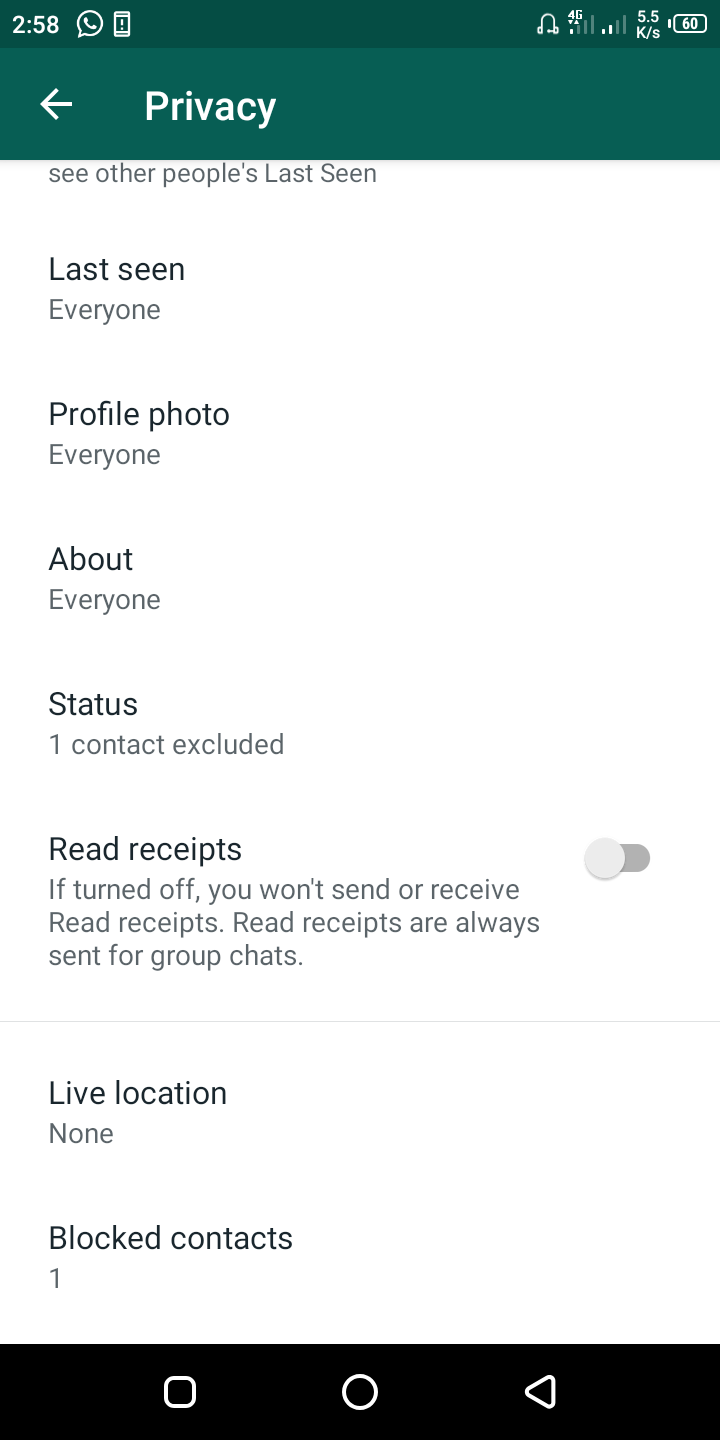 Not everyone knows that you can actually read your WhatsApp message without it ticking double blue on the side of the sender. To be able to do so, just follow the simple step. Go to settings on your WhatsApp, then click on privacy, then you will find an option, read receipts, then unclick it.
6. Find out the exact time someone has read your message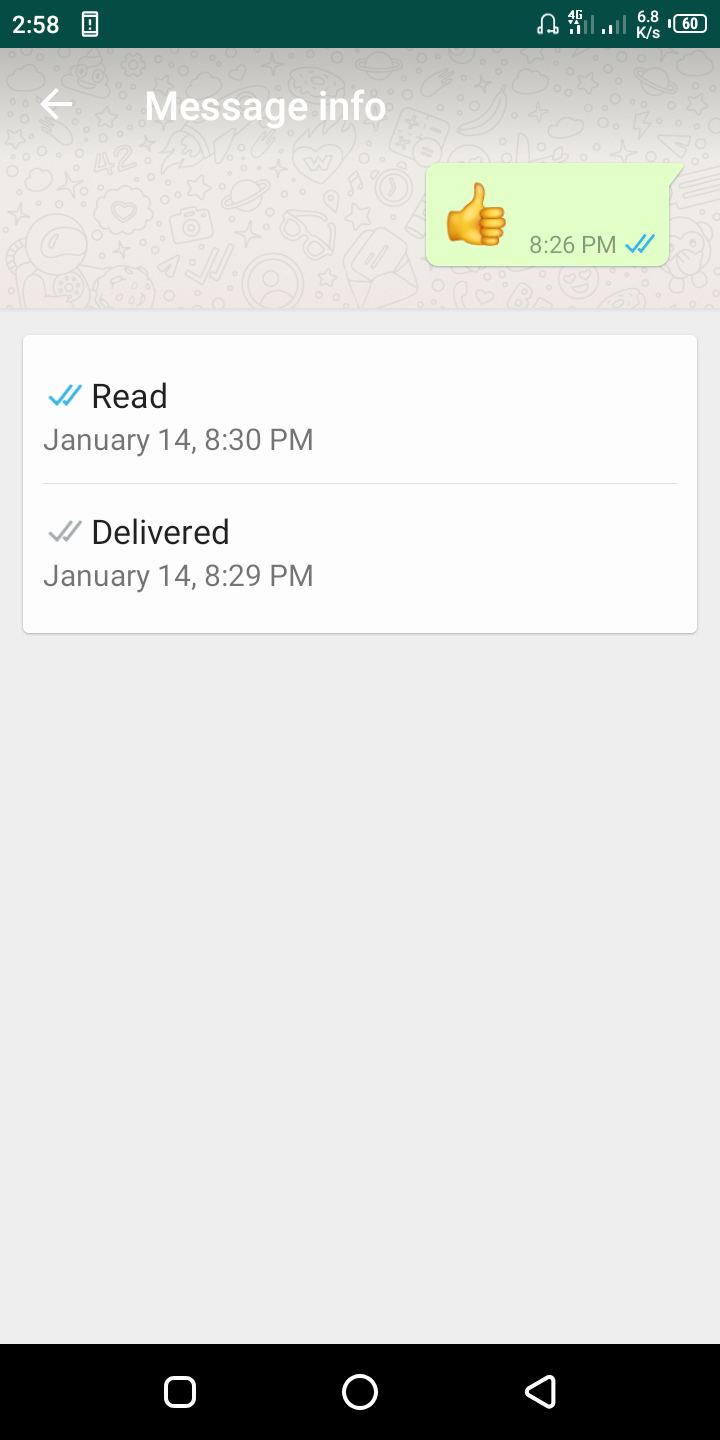 All you will have to do here is to hold down any of you message you sent to someone, then click on the three vertical dot on the top right hand corner, then click info. You will then see the time your message was sent and the time it was read.
Please it will not cost you anything to give this article a like and also share with your friends.
COMMRADIC 🆎 NSO NSO