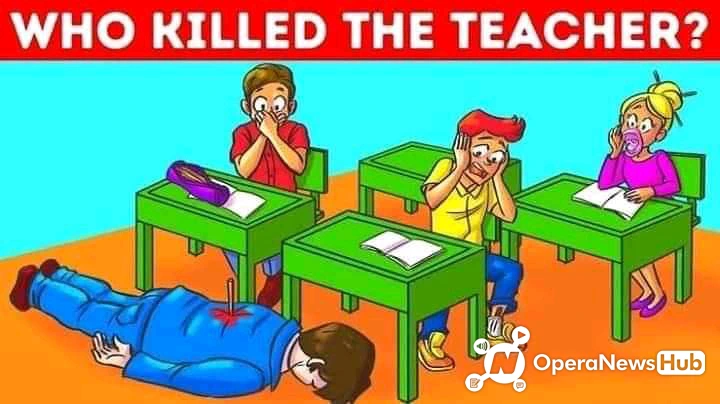 Well let start by stating the character above, the picture above illustrate a scenery where there is a murder case in a classroom, there are three suspect , but only one one of them committed the crime.
To solve the mystery we will have to at least check out for clues, their reaction and things that might implicate them.
The first guy in the picture, the guy on red shirt, could he be the killer, well from his reaction he was shocked to see their lifeless body of their teacher lying dead but does that justify that he was innocent, a criminal might go a long way trying yo cover up his crime. But from every indication he has no object that will implicate him.
The second guy in the picture, could he be the one, maybe yes or no it depend but their us no object that will implicate him. Then finally the girl, is she suspicious no but let take a look at what might implicate her, can you see anything if yes then the murder case is solved.
Drop your observations.
COMMRADIC 🆎 NSO NSO